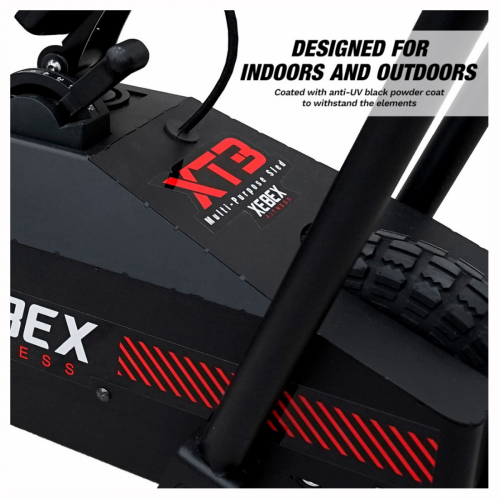 Designed for Indoors and Outdoors
The sled is coated with an anti-UV black powder coat to withstand the elements.
The greatest benefit of using the XT3 Sled is the ability to perform a variety of different movements anytime and any place. Every feature of the sled is designed to provide a multifunctional training tool.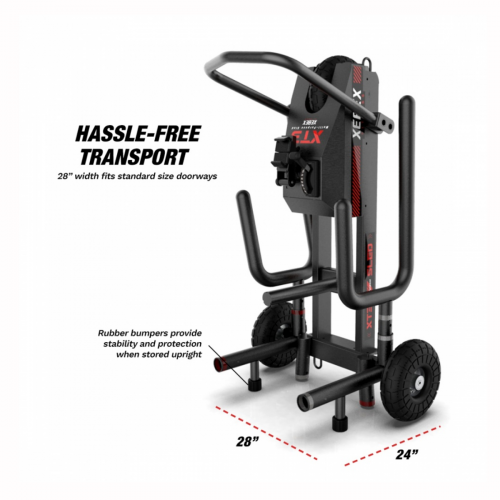 Enjoy hassle-free transport as you take your workout anywhere you prefer. At 28 inches wide, the sled fits through standard-size doorways for effortless transport.
It is intelligently designed to enhance strength and conditioning regimens with an optional, easy-to-use console that enables the user to track their speed, distance, watts, and more.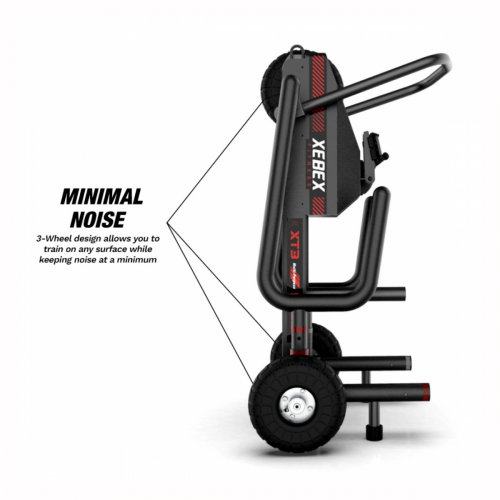 The 3-wheel design allows you to train on virtually any surface while keeping noise at a minimum; no more loud metal dragging on concrete or lack of grass/turf to stop you from getting a good workout in.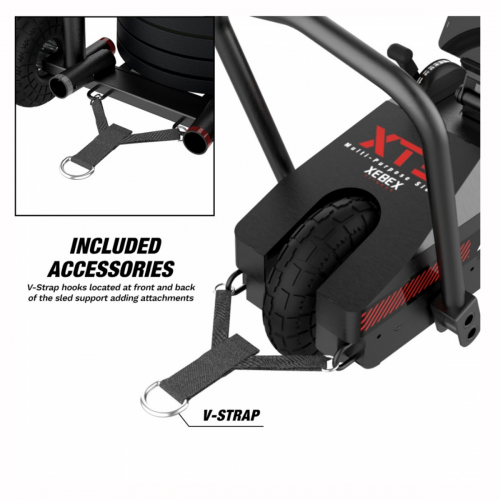 The included V-strap supports attaching a harness or rope so you can mix up your regimen. See the Prescribed Exercises library for workout ideas.
Upgrade to the XT3 Sled HIIT Console Smart Connect for an enhanced training experience that lets you view your performance metrics such as speed, distance, watts, and more on a backlit display and connect to various third-party apps to record your workout history.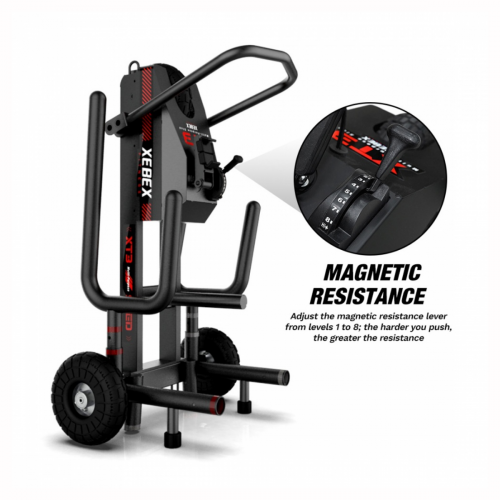 A magnetic resistance lever fires up the intensity from levels 1 to 8; the harder you push, the greater the resistance.
The standard option comes with a phone holder that rotates 180 degrees, enabling you to view the display from any direction and use your phone as a display for the apps you'd like to use during training (heart rate display, timer, etc).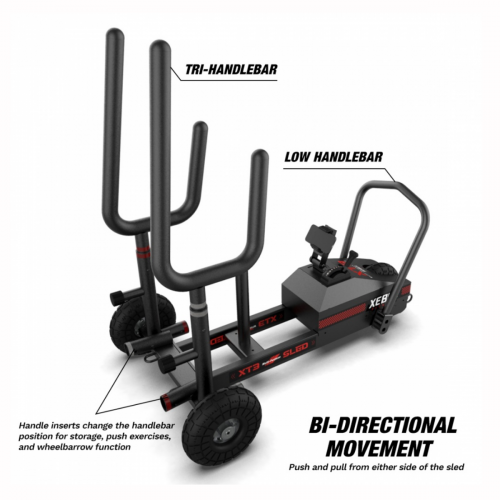 Push and pull from either side of the sled using the Tri-Handlebar and the Low Handlebar.
Adjustable handlebar positions allow athletes to perform a variety of exercises and target different muscle groups for more tailored training. Insert the Tri-Handlebar into the base to use the sled as a wheelbarrow and add weight onto the plate sleeve to increase the load.