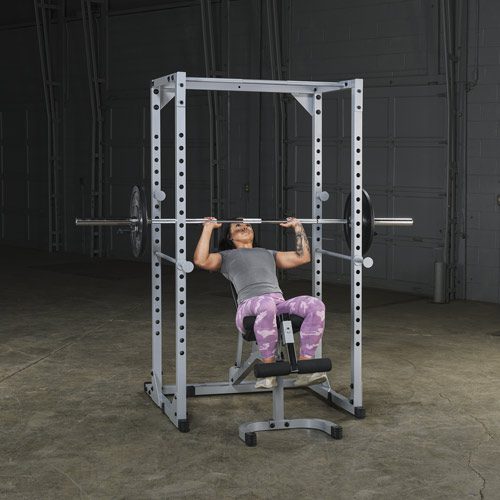 Your Perfect Workout Partner
With the wide "walk-in" design there is plenty of side-to-side movement for a variety of exercises such as squats, incline, decline, flat and military presses as well as shrugs and calf raises.
Complete with 18 positions, two heat-tempered lift-offs, and two saber style safety rods so you can keep your exercise routine the way it should be simple and effective.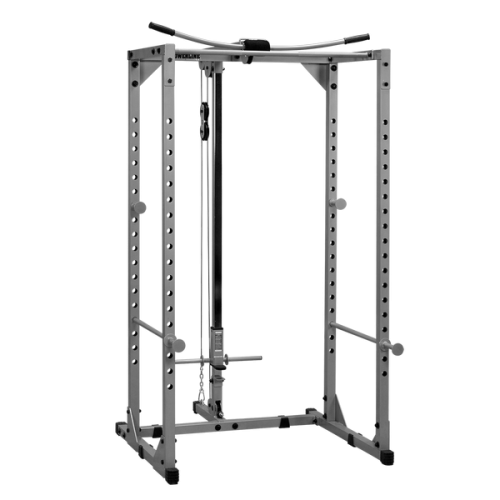 Plate-Load Lat Attachment
The Plate-Load carriage on this Lat Attachment features 1″ diameter weight posts that will accommodate Standard or Olympic Weight Plates. Transform your Powerline Power Rack into a multi-workout machine. This Lat Attachment will help you build a wider, beefier Back and/or stronger and bigger Biceps and Triceps. Features nylon coated, aircraft quality (2200 Lb. test) cables. Includes Lat Bar and Low Row Bar. 84″H when attached.
For Powerline Power Rack only. Item cannot be used independently.