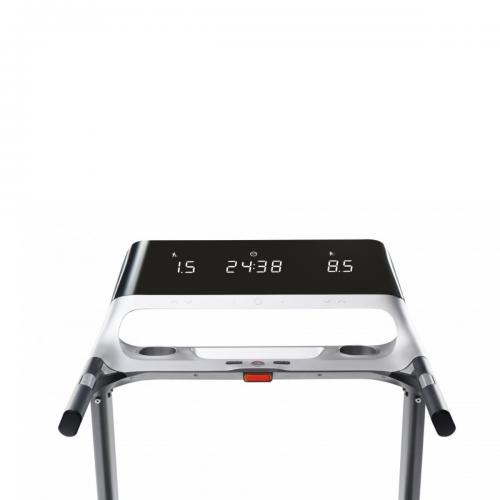 Our exclusive design features an air cushion system beneath the deck that inflates along with pre-programmed changes in speed and incline to simulate different running surfaces.
Choose from Beginner, Obstacle and Challenge settings, or adjust firmness independently to create a feel right for the way you like to run.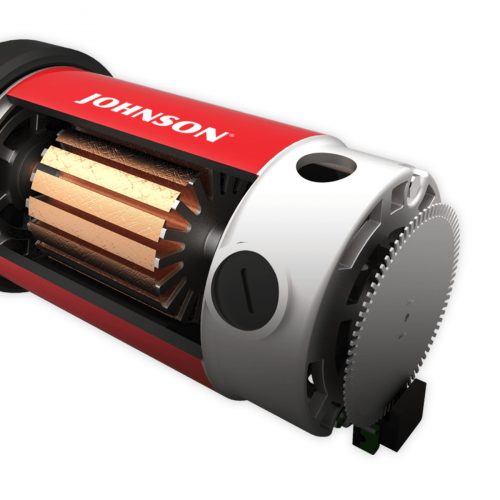 Power your workouts with a 3 Continuous-Duty Horsepower motor. The Johnson Drive System helps you stay in perfect rhythm with a durable and responsive drive motor that recalibrates with each footfall so you never feel lags or surges.
The ultra-quiet Johnson Drive System also runs at lower RPMs, keeping the motor cooler for long-lasting performance.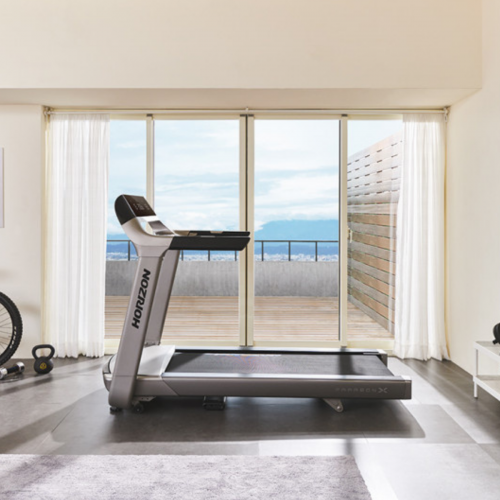 Ideal Support and Cushioning
All Horizon treadmills are engineers with our unique three-zone Variable Response Cushioning System so you can work out longer, with less fatigue and more comfort. Just like a running shoe, Horizon treadmills provide softer cushioning in the impact zone and firmer cushioning in the push-off zone, for the ideal amount of flex and support in every phase.