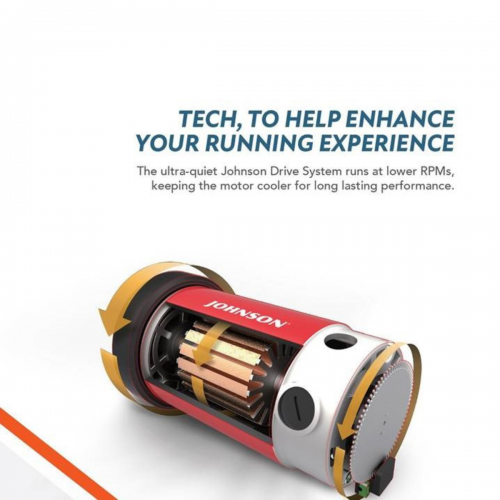 Power your workouts with a 2 Continuous-Duty Horsepower motor. The Johnson Drive System helps you stay in perfect rhythm with a durable and responsive drive motor that recalibrates with each footfall so you never feel lags or surges.
The ultra-quiet Johnson Drive System also runs at lower RPMs, keeping the motor cooler for long-lasting performance.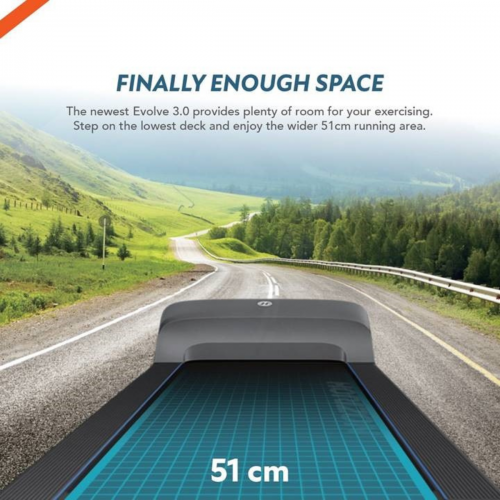 Variable Response Cushioning
All Horizon treadmills are engineered with our unique three-zone Variable Response Cushioning System so you can work out longer, with less fatigue and more comfort. Just like a running shoe, Horizon treadmills provide softer cushioning in the impact zone and firmer cushioning in the push-off zone, for the ideal amount of flex and support in every phase of your stride.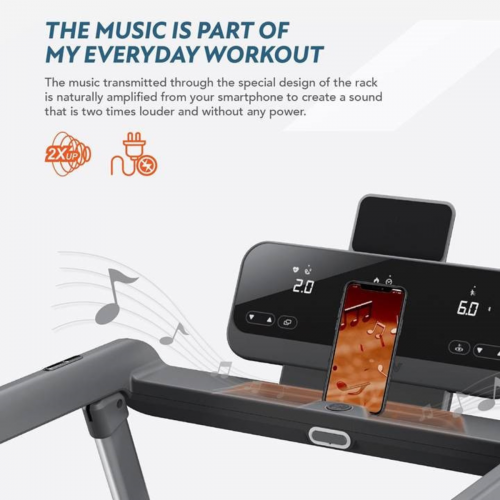 Integrated Music for Your Workout
The music is part of your everyday workout.
The music transmitted through the special design of the track is naturally amplified from your smartphone to create a sound that is two times louder and without any power.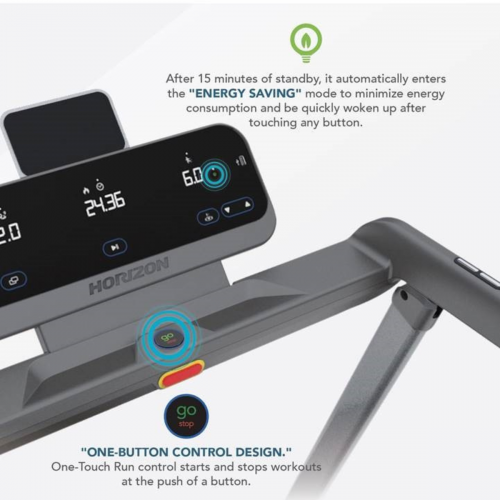 After 15 minutes of standby, it automatically enter the "Energy Saving" mode to minimize energy consumption  and be quickly woken up after touching any button.
"One-Button Control Design starts and stops workouts at the push of a button"