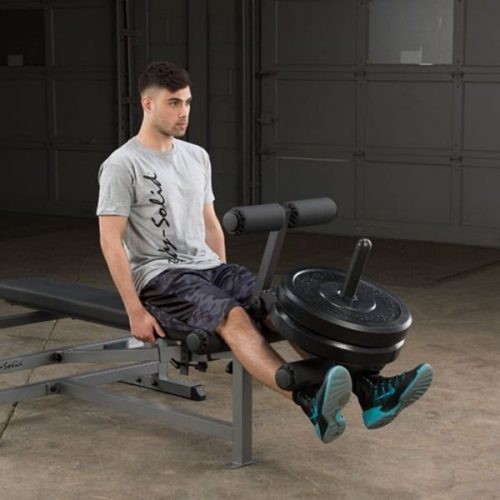 Complete Leg Extension / Leg Curl Station
Strengthen, tone, and develop your knee, thigh, hamstring, and glute muscles with the six-roller Leg Extension / Leg Curl Station included with the Combo Bench.
Thick, oversized foam rollers provide complete comfort through heavy lower body routines.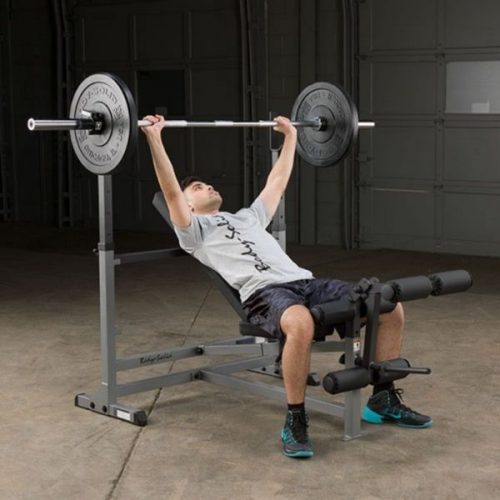 Built-in Press & Squat Rack
Strengthen, tone, and develop your shoulders, chest, triceps, and leg muscles with the telescoping uprights that safely hold the bar for bench exercises, turn around to become a Squat Station.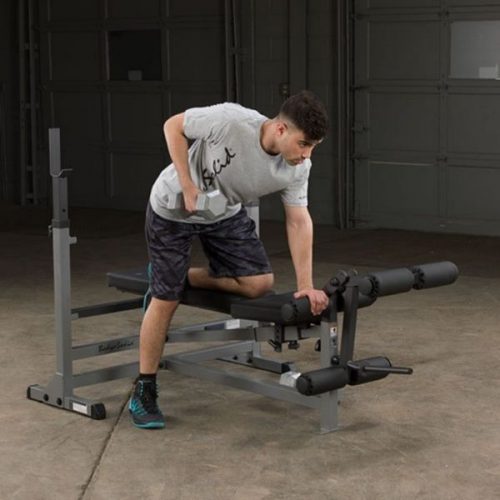 Solid Support and Versatility
The rock-solid strength and stability of the Combo Bench comes from the extra-heavy 12-gauge all-4-side welded high tensile strength steel mainframe.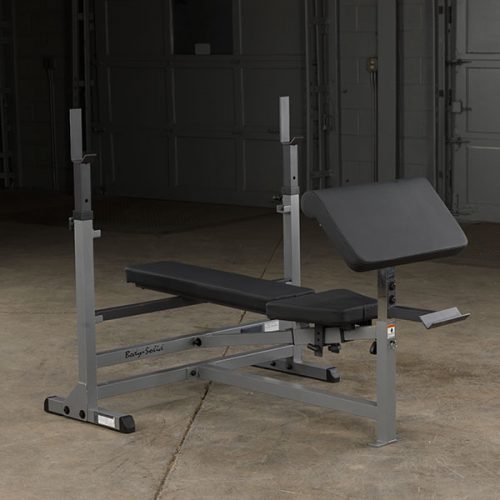 Optional Preacher Curl Attachment
Designed to isolate and maximize Biceps, Triceps, and Forearm muscle concentration. Extra-thick DuraFirm padding. Bar saddle included. Cannot be used independently.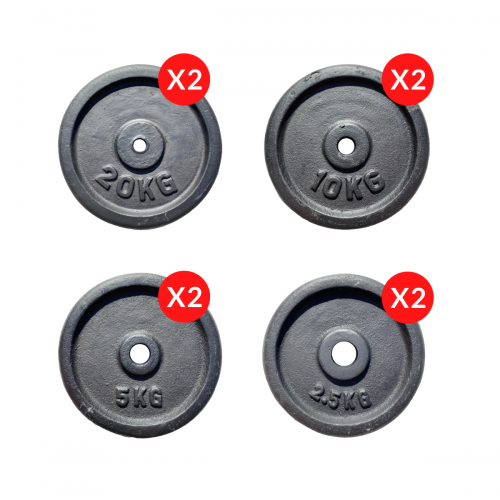 Constructed from Solid Cast Iron
Black satin enamel finish for an exceptionally strong and durable product.
Whether you're looking to trim up, slim down, or build the muscularity of a professional bodybuilder, the Standard Cast Iron Plates are the perfect choice for you.
These plates are constructed from solid cast iron and coated with a black satin enamel finish that makes them tough and rust-resistant.
Standard plates are machine bored for a precise fit.
Standard-style plates have a 25mm diameter center.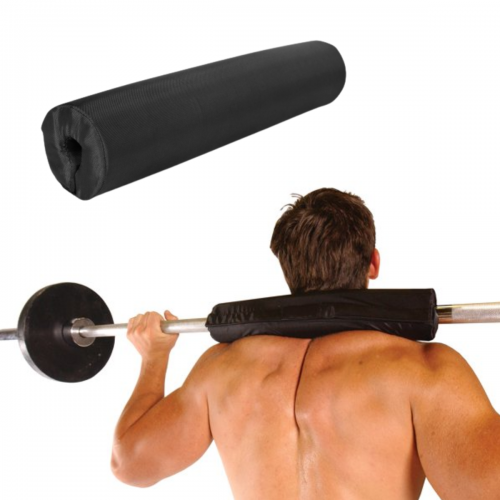 Ergonomic and Contoured Design
The ergonomic, contoured design creates even weight distribution across shoulders and hips making squats, lunges, and hip thrusts more comfortable. Added comfort in lifts will ensure more proper form while relieving pain and pressure on the shoulders, neck, and hips.
Features include high-density, thick foam for increased durability and comfort as well as a wide design for full shoulder coverage on any size user.
Anti-slip material ensures the pad will stay in place throughout the lift preventing shifts and rolls during even the most intense movements.
Ergonomic design for even weight distribution across shoulders.
Relieves neck pressure while squatting.
Ideal for squats, hip thrusts, lunges, and more.
Fits Olympic and standard-size bars.