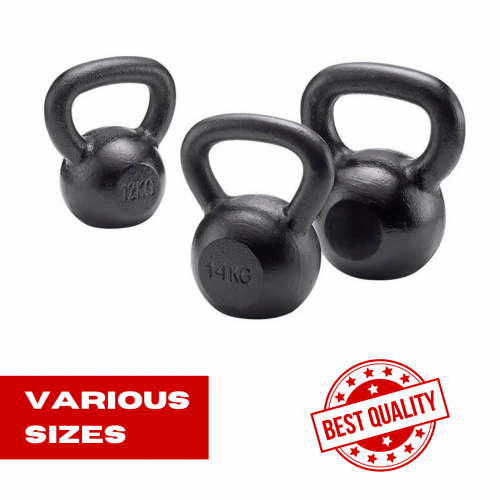 Build Strength, Burn Fat, & Increase Endurance!
Bring versatility to workouts with kettlebells! This high-quality cast iron kettlebell is a tremendous tool for building strength, burning fat, and increasing endurance. This kettlebell is built to last. Whether users are looking to boost resistance training or target the core, our kettlebells can upgrade any fitness routine.
The cast-iron handle of the BodySport® Kettlebell provides enhanced durability, adding to the longevity of the product. This kettlebell's handle is designed to be wide enough for use with one or two hands.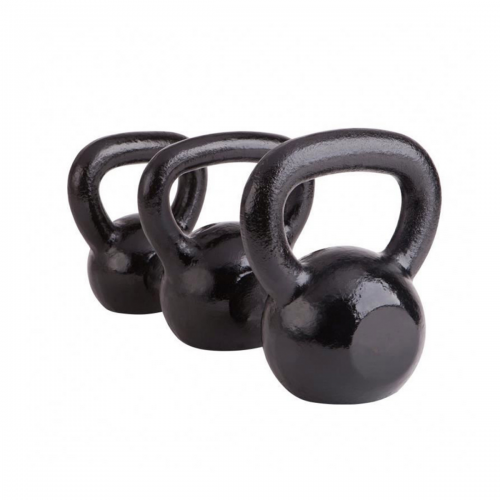 All-in-One Body Conditioning Tool
With our kettlebells, users can sculpt their muscles while burning calories and increasing metabolism. This all-in-one body conditioning tool can also help improve balance and coordination. Use this kettlebell as a cardio alternative to power walking or running.
Kettlebells are versatile and perfect for explosive exercises that work major muscles.
Burn body fat and build power with graduated weights from 4KG to 20KG.
Increase your strength one step at a time by purchasing individual Kettlebells.
These Kettlebells are used for strength training and are ideal for functional fitness.