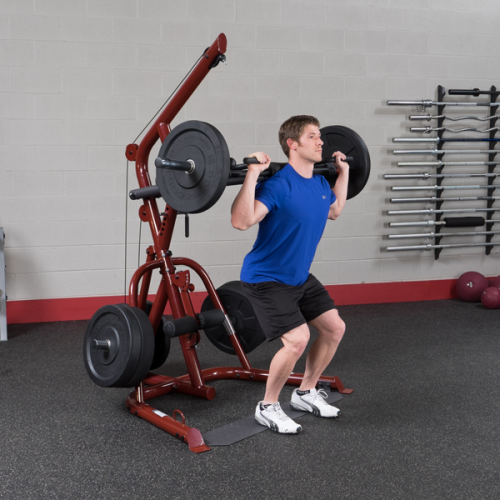 Strength You Can Count On
With an all-new, high-tech/high-gloss anodized red finish and thick round tubing, this gym not only stands out for its 1000lb Max Weight Capacity and strong base, but also for its looks.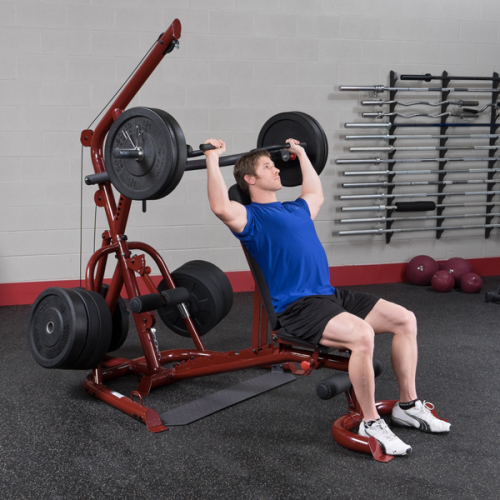 The Best Press Bar For Your Workout
The swingarm/press arm station has a large radius to greater simulate a straight up and down motion.
This easily adjustable and works to your needs.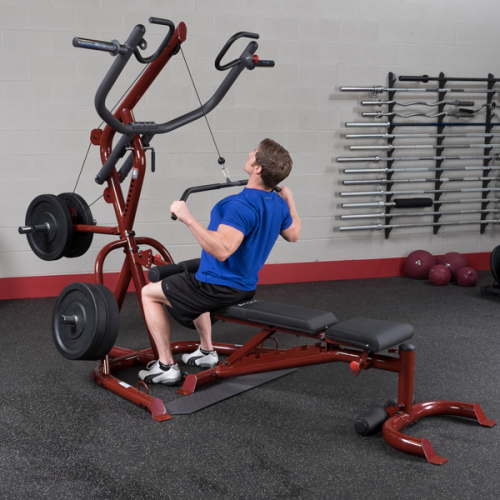 Built-In Pull-Ups For Optimal Training
The press arm bar can also be raised to its highest position allowing the Body-Solid Leverage Multi Gym to be used as a pull-up/chin-up station.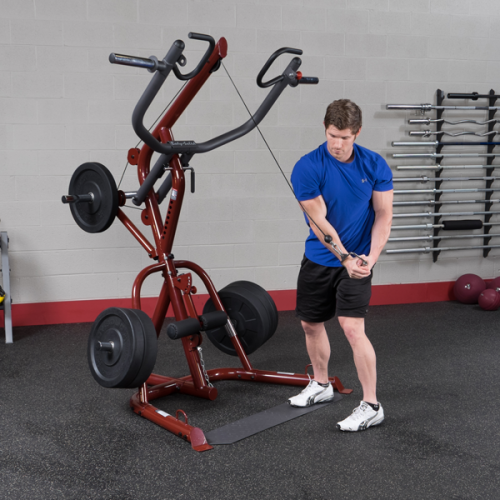 High and Low Pully Integration
An adjustable knee lock-down makes lat pulldowns easier than ever while the low pulley station is perfect for curls and multiple row exercises. Attached weight horns make weight storage easy.