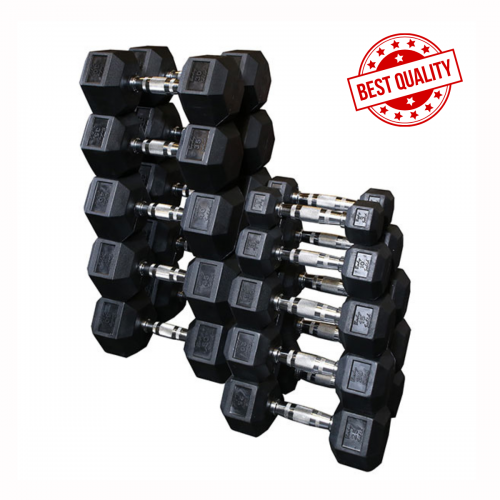 The rubber hex dumbbells have cast iron heads which are bolted and then welded so they won't spin loose.
The cast iron heads are encased in virgin rubber so they are extremely durable.
The dumbbell handles are solid steel and have been finished in hardened, polished chrome so they will give any gym a real professional look.
They have deep and consistent knurling for a better grip.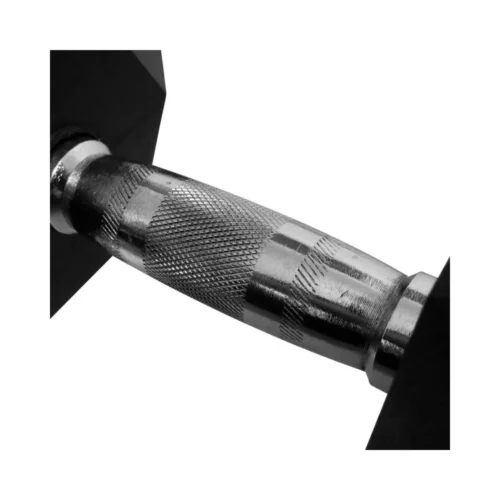 Durability that Simply Can't be Matched
Feature durability that simply can't be matched. It resists cracking and fading while protecting floors and equipment.
Made from solid cast iron with a 6-sided anti-roll design and encased in rubber, this dumbbell is stylish as it is durable.
The end weights are iron, cast with a through-hole.
The machined chromed handle fits through the hole and is then welded to the end weight.
The final step is to over-mold the rubber onto the end weights.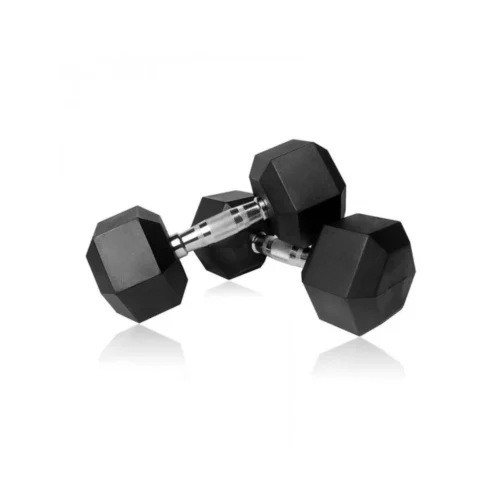 Exercises You Can Do With Your New Set
Push-Ups – Pec Fly – Bench Press – Incline Press – Decline Press – Pull-Over – Upright Row – Deltoid Raise – Shoulder Press – Standing Military Press – Bent-Over Row – Shoulder Shrug – Ab Crunch – Oblique Bend – Biceps Curl (seated) – Biceps Curl (standing) – Tricep Extension – Tricep Kickback – Squat – Seated Calf Raise – Standing Calf Raise – Reverse Flys