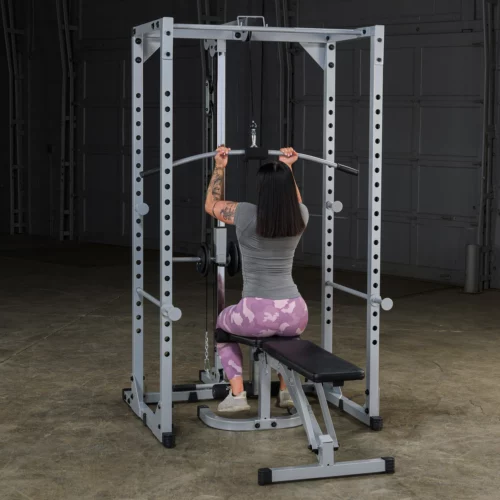 Your Perfect Workout Partner
With the wide "walk-in" design there is plenty of side-to-side movement for a variety of exercises such as squats, incline, decline, flat and military presses as well as shrugs and calf raises.
Complete with 18 positions, two heat-tempered lift-offs, and two saber style safety rods so you can keep your exercise routine the way it should be simple and effective.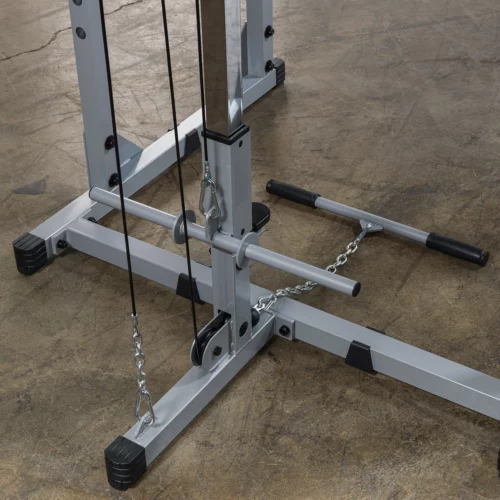 Plate-Load Lat Attachment
The Plate-Load carriage on this Lat Attachment features 1″ diameter weight posts that will accommodate Standard or Olympic Weight Plates. Transform your Powerline Power Rack into a multi-workout machine. This Lat Attachment will help you build a wider, beefier Back and/or stronger and bigger Biceps and Triceps. Features nylon coated, aircraft quality (2200 Lb. test) cables. Includes Lat Bar and Low Row Bar. 84″H when attached.
For Powerline Power Rack only. Item cannot be used independently.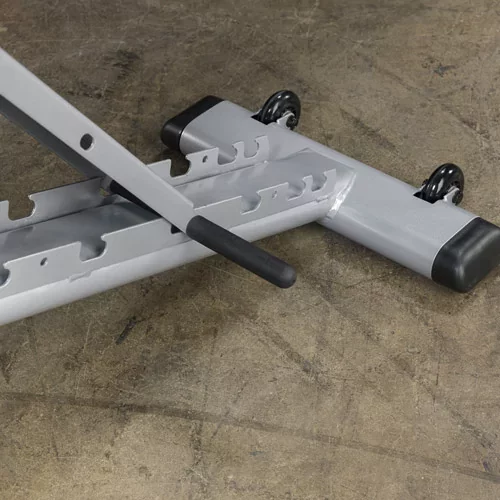 Fully Adjustable – Flat / Incline / Decline
The back pad adjusts flat, incline (15, 30, 45, 60, and 75 degrees) and decline (-15 degrees).

The unique ladder adjustment allows you to easily adjust your bench to a variety of positions.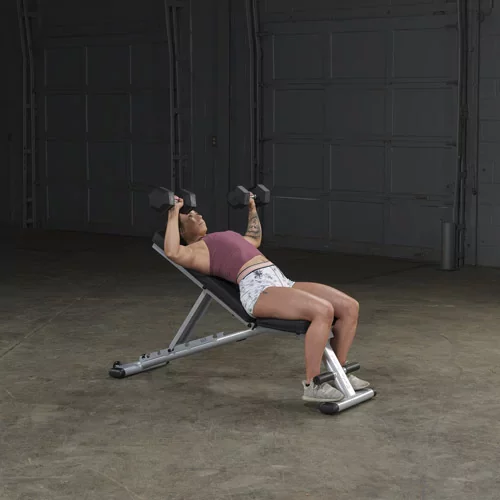 Versatile Workouts Options
Features include seven adjustment positions for flexibility and comfort. The 2" x 4" oval tubing ensures durability and support for the

heaviest of workouts.

From incline shoulder press to decline bench press and ab crunches – our bench allows you to do this and so much more!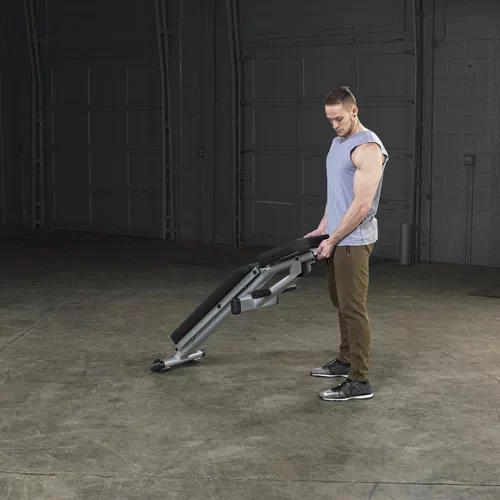 Built-in wheels make transport quick and easy and it folds flat for storage under a bed or on end in a closet.

For a busy lifestyle, the Body-Solid – Foldable Flat, Incline & Decline Bench allows you to travel and train anywhere!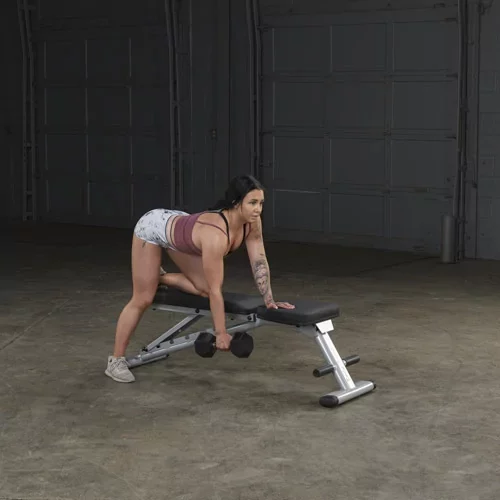 Your Perfect Training Partner
It's the perfect training partner – functional, compact, portable, and durable. It requires no assembly and is designed to be used straight out of the box.

With a 275KG max weight capacity and thick steel tubing – you can go heavy and its got your back!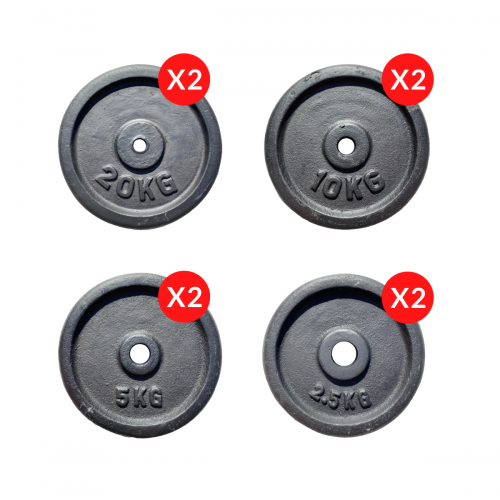 Constructed from Solid Cast Iron
Black satin enamel finish for an exceptionally strong and durable product.
Whether you're looking to trim up, slim down, or build the muscularity of a professional bodybuilder, the Standard Cast Iron Plates are the perfect choice for you.
These plates are constructed from solid cast iron and coated with a black satin enamel finish that makes them tough and rust-resistant.
Standard plates are machine bored for a precise fit.
Standard-style plates have a 25mm diameter center.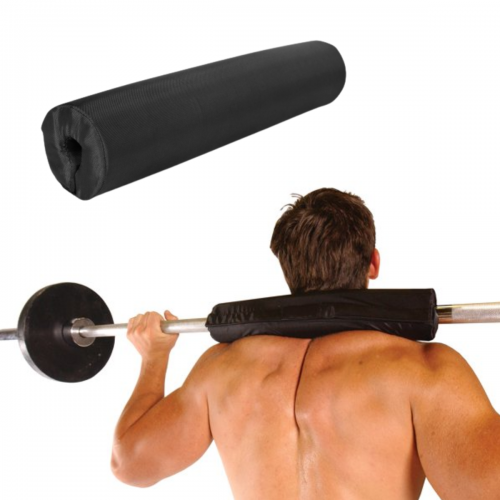 Ergonomic and Contoured Design
The ergonomic, contoured design creates even weight distribution across shoulders and hips making squats, lunges, and hip thrusts more comfortable. Added comfort in lifts will ensure more proper form while relieving pain and pressure on the shoulders, neck, and hips.
Features include high-density, thick foam for increased durability and comfort as well as a wide design for full shoulder coverage on any size user.
Anti-slip material ensures the pad will stay in place throughout the lift preventing shifts and rolls during even the most intense movements.
Ergonomic design for even weight distribution across shoulders.
Relieves neck pressure while squatting.
Ideal for squats, hip thrusts, lunges, and more.
Fits Olympic and standard-size bars.