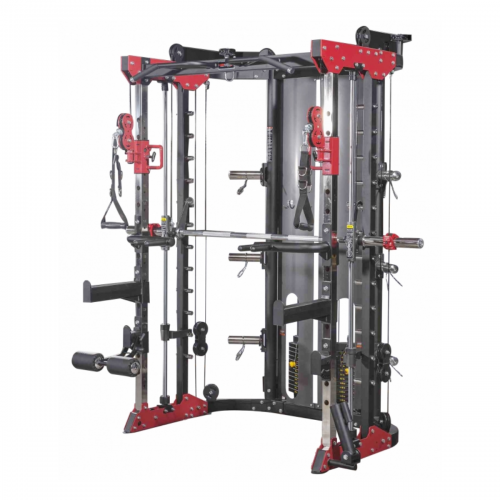 The Multi-function Smith and Cable Crossover Machine is a comprehensive and complete gym. It combines a Smith Machine, Functional Trainer, Cable Crossover & Squat Rack all in one! This is a top-quality machine that offers a massive selection of exercises that will keep your workouts intense and motivating.
It features a commercial-grade frame, cables & pulleys as well as ultra-smooth linear bearings on the Smith Bar. The 90kg dual weight stacks are another great feature among so many others. It is the perfect machine for any home gym setup.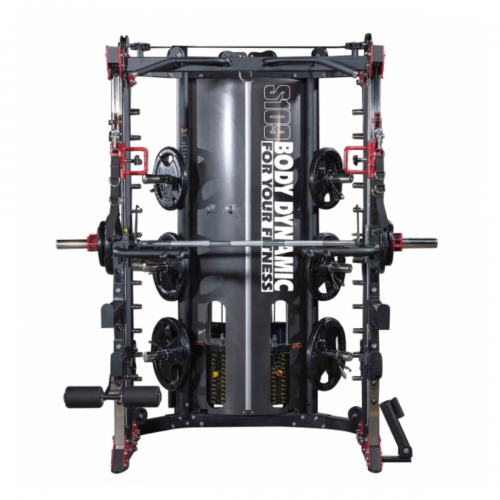 Commercial Grade Build Quality
Extremely sturdy tubular steel construction – Ball-bearing barbell bar with 300kg maximum load.
Main frame is made of heavy-duty steel tubing – Powder-coated red and black finish.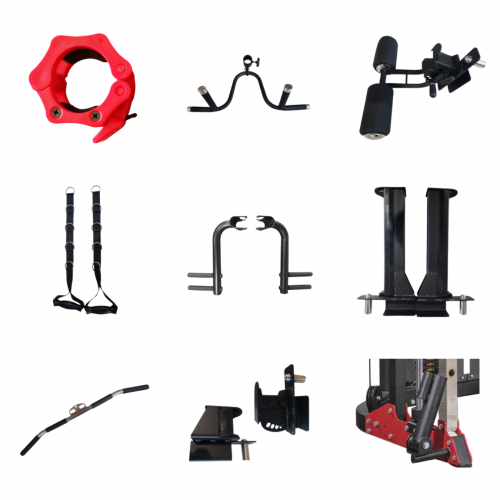 Adjustable J Hooks and Spotter Arms for Free Weight Training – Removable Dip Handles included.
Long Straight Functional Bar to engage both height-adjustable swivel cable crossover pulleys – T-Bar Row Attachment included.
Adjustable Height Rollers for Lat Pulldown exercises.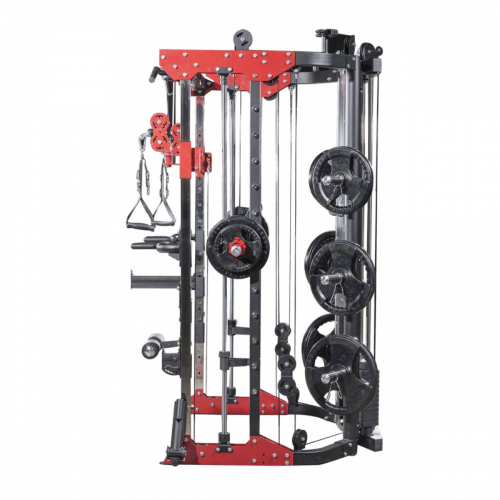 Multi-grip chin-up station, dual dip station, and suspension for punching bag included – High/low swivel pulley adjustment system – Functional Dipping Bars.
Short Lift-Off Bars & long Safety Bars – eliminates the need for a spotter – T-Bar Row Landmine / Ground rotation trainer – 2 x 90kg precision machined weight stacks with covers
Dual Height Adjustable Cable Columns for cable crossovers and lat pulldowns – High-quality Counterbalanced Linear Bearing Smith Bar with Lock collars.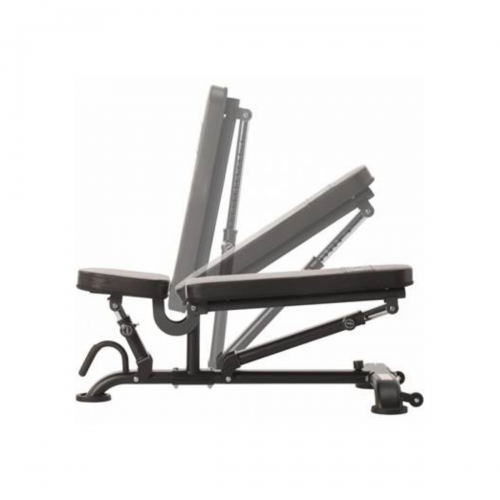 Fully Adjustable - Flat, Incline and Decline
Strong heavy steel constructed adjustable bench from decline to flat and 12 incline positions is essential for a multitude of exercises.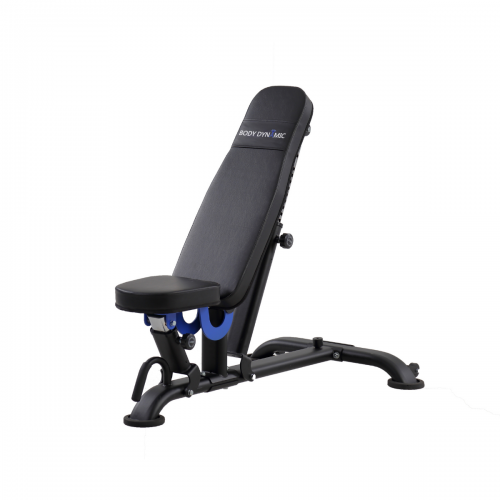 With a maximum load capacity of 300kg and extra thick padding, this bench has everything you need for hard and above all safe training.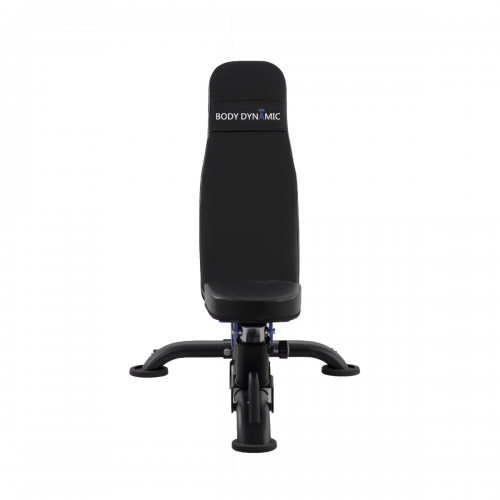 Complete Training Comfort
The transport wheels allows for easy moving of the training bench. Everything from negative bench presses to high incline bench presses is possible.
The quick adjustment allows the tilt adjustment in seconds. The padding is extra thick and very comfortable.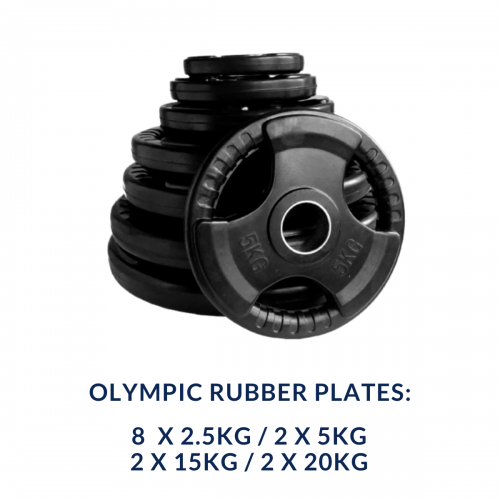 100KG Olympic Rubber Weight Plates
8 x 2.5KG Olympic Rubber Plates.
2 x 5KG Olympic Rubber Plates.
2 x 15KG Olympic Rubber Plates.
2 x 20KG Olympic Rubber Plates.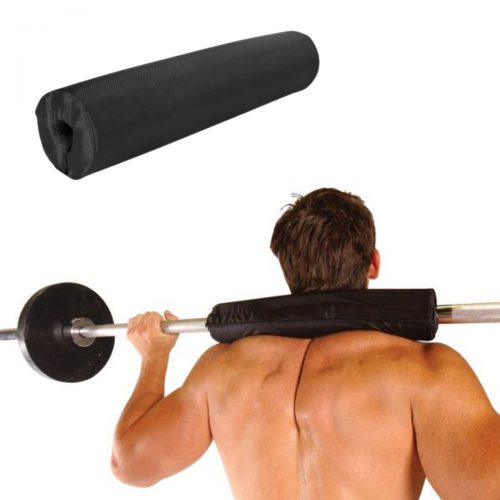 FREE Hip Thrust and Bar Pad
Use our commercial grade hip thrust/ bar pad for a variety of exercises including squats, hip thrusts and so much more!