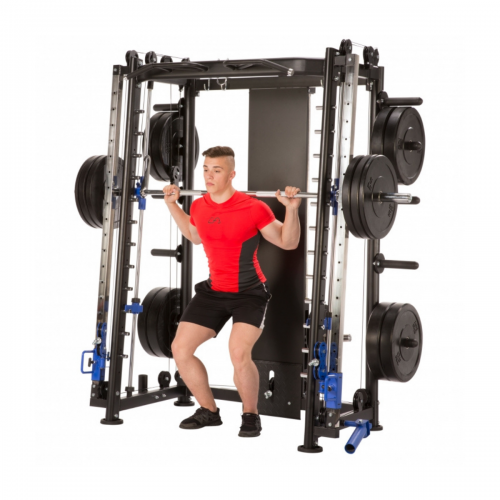 Your Total Workout Partner
From Upper to lower body workouts, the Body Dynamic Multifunction Smith Cable Crossover gives you the freedom to push your limits and gains to the next level!
Get an intense full body workout with a fully integrated smith machine, dipping station, dual adjustable pulley system and so much more!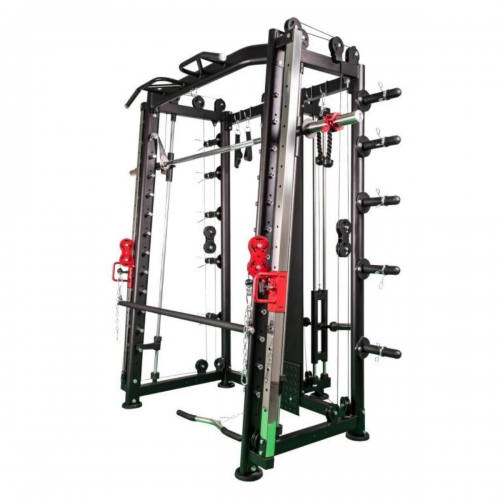 Commercial Robust Build Quality
Extremely sturdy tubular steel construction – Ball-bearing barbell bar with 300kg maximum load.
1000KG tested cables with nylon sheath – Counterbalanced for smooth and safe training.
Main frame is made of heavy-duty steel tubing – Powder-coated yellow and black finish.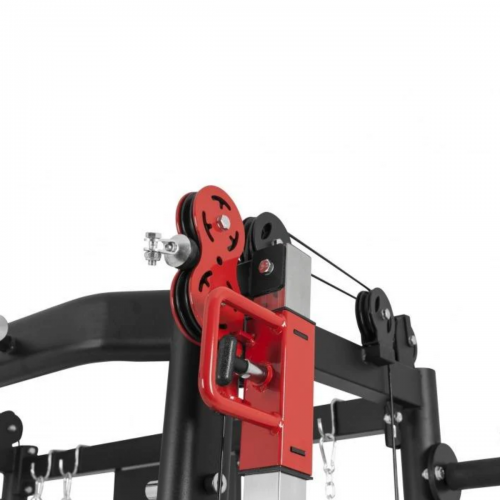 The Perfect Free Weight Cable Crossover
Training grips for duplex and rowing station included.
Dual Crossover Station (height adjustable) including single handles for a comprehensive workout.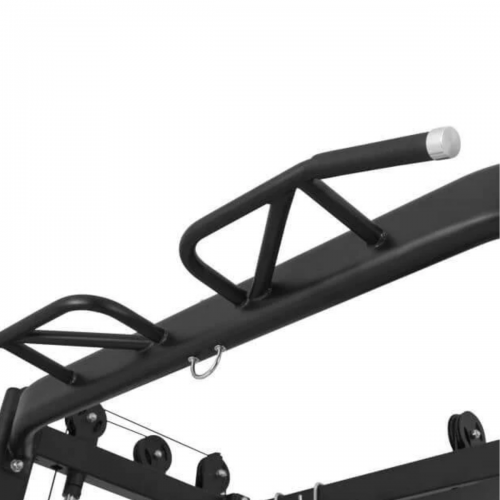 Commercial Strength Pull-Up Station
Multi-grip chin-up station, dual dip station, and suspension for punching bag included.
High/low swivel pulley adjustment system.
10 x storage posts for Olympic Plates.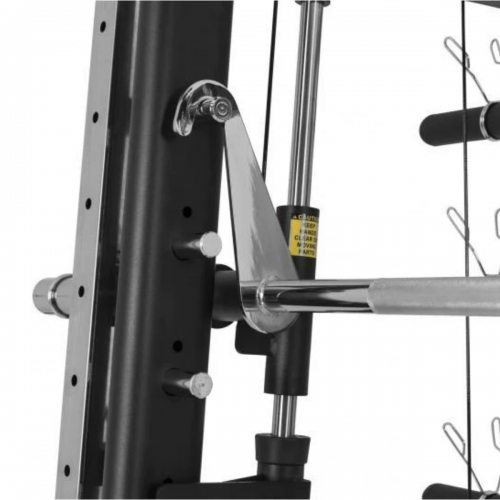 Additional World Class Features
T-bar row landmine included for standard or Olympic Bar.
7-degree reversed pitch – allows natural upper and lower body movements for maximum muscle interaction.
User safety is provided by 24 cross-member lock-out points that are accessible with a simple rotation of the bar.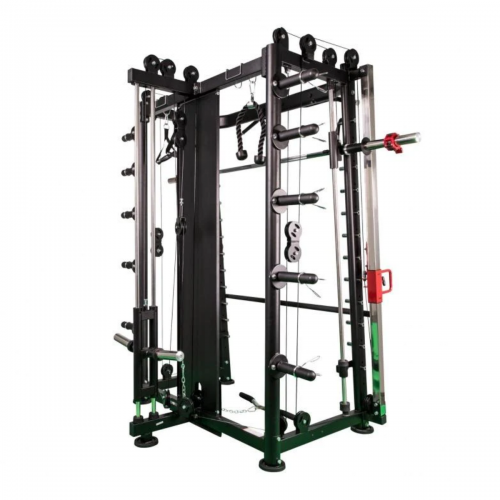 What's Included in Your New Home Gym
Height-adjustable safety bar holders included – Low row bar and ankle strap included.
Quick-release lock jaw style collars included – 2 x chair extensions with snap hooks included.
Long bar to engage both height-adjustable swivel cable crossover pulleys.
Lat Pulldown bar included – 2 x Safety Bars included.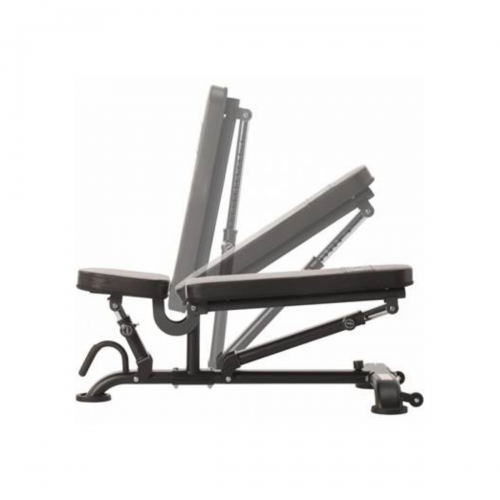 Fully Adjustable - Flat, Incline and Decline
Strong heavy steel constructed adjustable bench from decline to flat and 12 incline positions is essential for a multitude of exercises.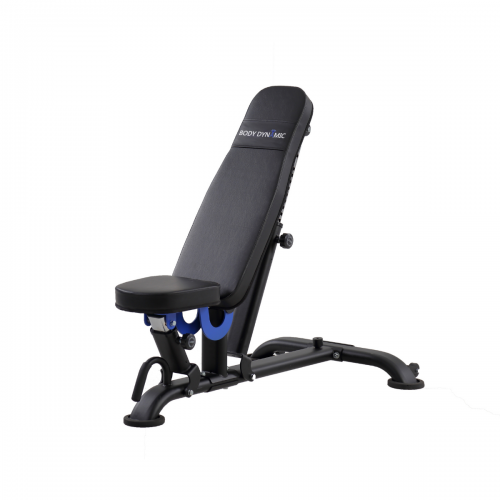 With a maximum load capacity of 300kg and extra thick padding, this bench has everything you need for hard and above all safe training.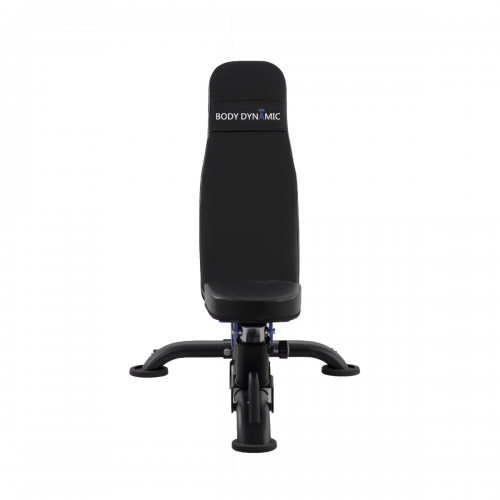 Complete Training Comfort
The transport wheels allows for easy moving of the training bench. Everything from negative bench presses to high incline bench presses is possible.
The quick adjustment allows the tilt adjustment in seconds. The padding is extra thick and very comfortable.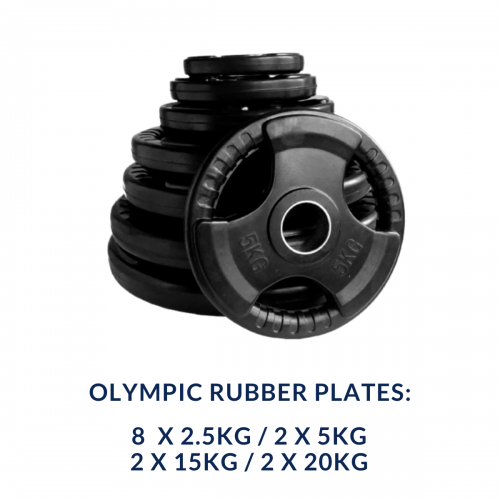 100KG Olympic Rubber Weight Plates
8 x 2.5KG Olympic Rubber Plates.
2 x 5KG Olympic Rubber Plates.
2 x 15KG Olympic Rubber Plates.
2 x 20KG Olympic Rubber Plates.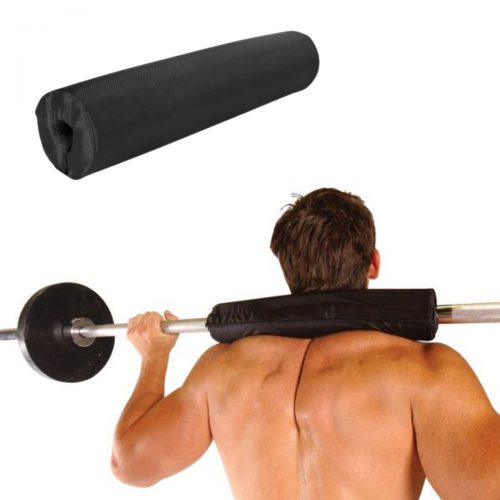 FREE Hip Thrust and Bar Pad
Use our commercial grade hip thrust/ bar pad for a variety of exercises including squats, hip thrusts and so much more!